Vimeo
Watch and Share Videos
Watching professional videos have been popular over the years, but something that is becoming more and more popular is making your own and sharing them. When you download Vimeo for Android you will be able to do this from your own home or even when you on the move. At the same time, you can watch other amateur videos made by people who have an interest in a topic and just do it for the fun. You no longer need to have them made for a machine to play them but can watch and post on your mobile phone or tablet.
The videos that are made can be watched in HD as can the ones that you watch from other makers. There does not have to be ads and while there are times when they are not too much of a distraction when watching videos, they can break up the action and spoil them.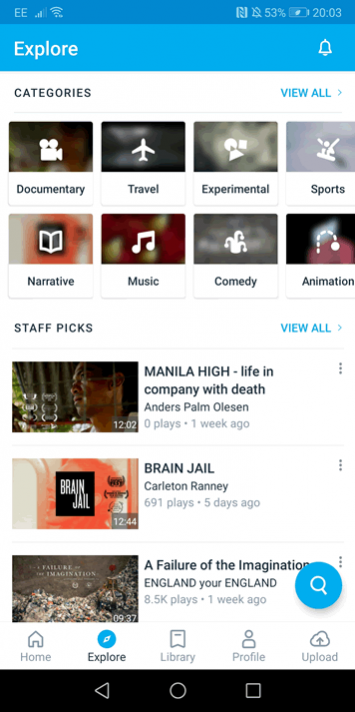 Although you may be able to start to upload straight away, it may be a good idea to browse through the categories and see what is there. It will prevent you from using the app incorrectly and also stop you duplicating downloads. You could even find your own little niche that others have overlooked.
You can select what you watch by dividing them into categories or choosing which channels you want to follow. Each day you can have an array of interesting videos to watch and there is no possibility that they will run out as there are permanently being new ones added. When it comes to uploading your own videos, you may be a little concerned regarding who can view them. If this is the case, then you can put them on and ensure that only people you want to view then can have access.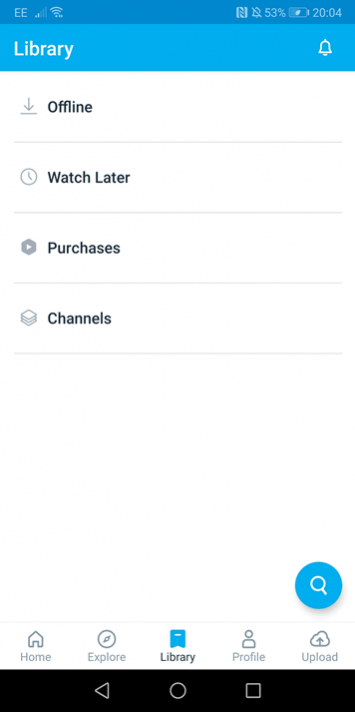 Videos can be screened in 1080p HD and they can be saved to watch at a later date. Once they have been saved you will even be able to view them at times when you are offline. Although a phone or tablet is fine for watching most videos, there are times when they will benefit from being given a big screen treatment. When you come across one of these you will be able to Chromecast it to your television.
You will soon see how easy it is to upload your videos and they can be uploaded from your phone without having to move them to another device. Using the app is easy and there are instructions letting you know what to do. You do not have to pay to download the app and once you have done so, you will soon find yourself emerged in the Vimeo community.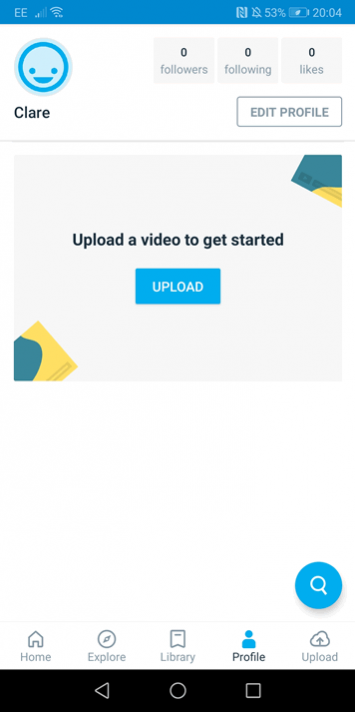 Once you have checked through the categories you are interested and watched the latest downloads, you can begin to explore outside your normal comfort zone. You can find people you want to add to your list and as the Staff pick some special videos each day, you can watch their choice and hopefully find a lot that you like. Accessing the new one will be easy as you just need to tap on the Explorer icon. There are sections such as adventure, travel, documentary and animation.
Features
Easy to use
Videos can be shared privately
Access videos anywhere
Always be in control
Keep control of your profile
Conclusion
There will never be a time when you cannot access videos through Vimeo. Even when you are offline, saved ones can be viewed. This will help a lot if you are in an area where the internet is not very strong and you do suffer from quite a bit of downtime.
---
Add a review
Tell us your experience with
Vimeo
RELATED PROGRAMS
Our Recommendations
---
---
---
---